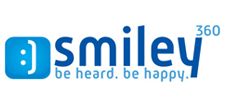 I have see a lot of offers online for free products and about 90% are gimmicks that try to get you to do something ridiculous or pay for something you don't need.
Smiley360
is different. Joining the Smiley community gives you the opportunity to try some of today's most popular brands, as well as discover new brands. All you have to do is share your feedback with friends and family.
Ready to learn more? Click here to get started.
Here's some of the products I have received through the program.