I know it's already December 4th (I know, I'm a late-starter, sorry lol)
but there's still plenty of time to do an advent calendar for the rest of the days until Christmas or pin this post for next year.
I've compiled a list of the cutest and most unique DIY Advent Calendars I could find.
1. Geometric Tree Advent Calendar
By
Diana Stainton
of
Pygmy Cloud
This calendar has little
numbered
trees that you can fill with small toys or candy.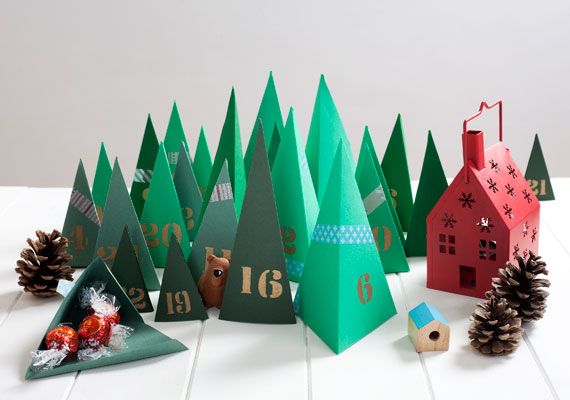 2. Printable Advent Activities Calendar
By Sarah of
My Joy-Filled Life
This calendar features fun daily activities like "Make paper snowflakes" & "Have a picnic dinner by the light of the Christmas tree". Plus, it has blank cards that you can use to create your own family fun.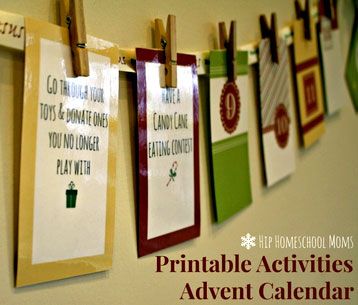 3. Poppable Balloon Advent Calendar
This is a simple calendar using some balloons with a few pieces of candy inside. You could also try using red and green balloons or use markers to decorate the balloons.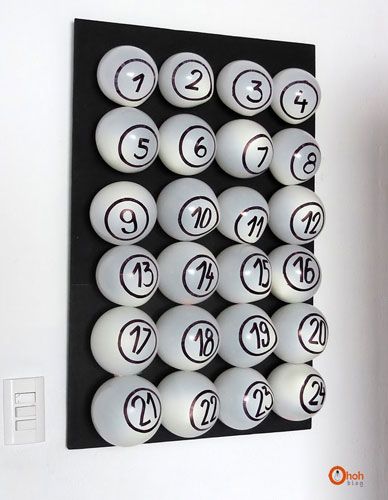 4. Toilet Paper Roll Christmas Calendar
By Erlend of
Morning Creativity
If you have some empty toilet paper rolls lying around, you could try making this calendar. Punch through the paper on the front to find what treasures are inside.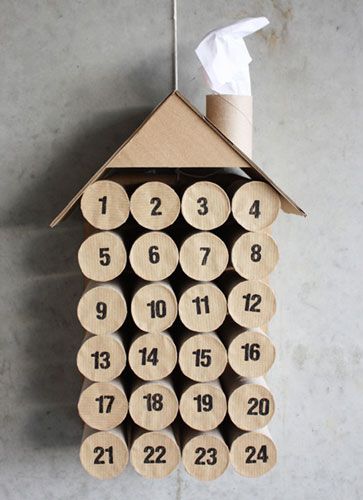 5. Photo Advent Calendar
By Jessica of
Two Shades of Pink
The envelopes of this special advent calendar can contain whatever photo memories you wish.
6. Take-Out Box Advent Calendar
This advent calendar is cute, colorful and easy to make!
I could probably find a hundred more great ideas to list but my children are getting restless in the other room! Have fun making your advent calendars.